Annual Report 2021
Published on February 25, 2022
Hubdrive looks back on another year of strong growth. While the market for human resource management software grew by an average of 3.2% in fiscal year 2021, Hubdrive recorded an incredible 48% increase in revenue. This is the fifth year in a row that Hubdrive has grown by more than 30% in revenue.
The disruption induced by digital transformation is having an increasing impact. The market for HR solutions is undergoing dramatic changes. 89% of HR solution providers are still not based on a business platform and are therefore unable to offer their customers the benefits of integrated working. Because of this disadvantage, customers are almost exclusively, procuring integrated solutions. IT islands are being discontinued and not purchased.
This is where Hubdrive is way ahead of competitors. The HR for Dynamics Toolbox combines the most innovative HR components from Hubdrive, Microsoft and Partners into a seamlessly integrated HR solution for customers around the world. Fully integrated working enables maximum efficiency and automation for companies and maximum convenience for their employees. In this way, Hubdrive and its Partners are actively shaping how HR departments around the world will work in the future every day!
Pillars of Success - The fantastic Employees of Hubdrive
A special thanks goes to the employees of Hubdrive. In such a rapidly growing company, every day is different. Overcoming bottlenecks, onboarding new employees, constantly adapting to new tasks, dealing with multiple time zones and many other challenges were overcome.
"In our team, we relied on diverse skills, experiences and backgrounds. We are particularly proud of our internationality." - CEO Franziskus Lorey
Pillars of Success - Exciting new Customers
In the past year, Hubdrive was able to win many exciting new customers worldwide. Hubdrive thanks them for their trust and is working with Microsoft and the implementation partners to ensure that the improvements discussed are achieved or perhaps even exceeded. Here is an excerpt of perhaps the most well known companies.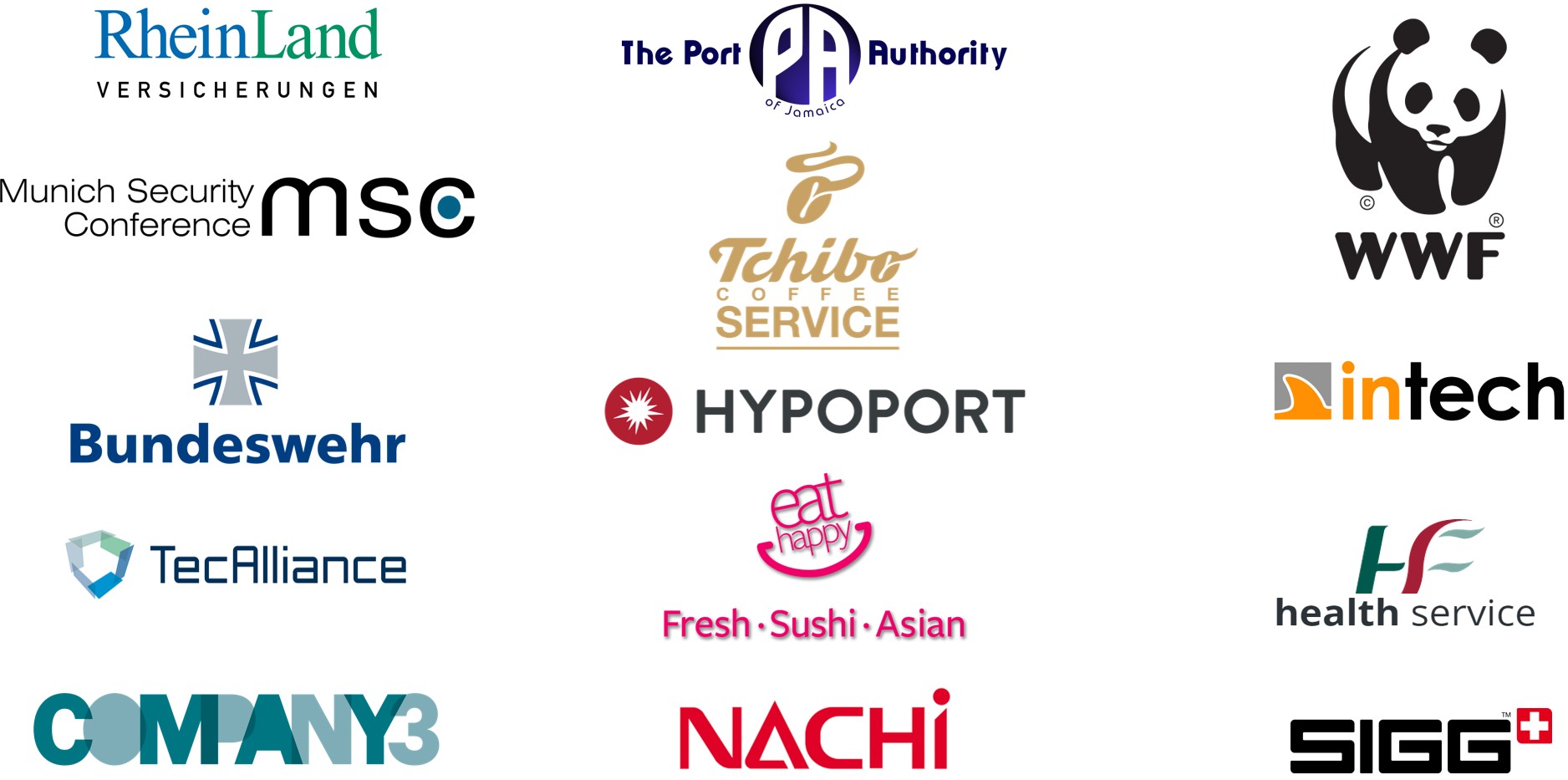 Pillars of Success - Hubdrive's Partners
Without our Alliance Partners, this success would not have been possible. Partners are now implementing the HR for Dynamics Toolbox in 36 countries on all continents. We are particularly proud that strong brands such as EY, KPMG and Microsoft Consulting Services have chosen to work with Hubdrive in 2021.
Only with strong Partners that complement our service portfolio can we continue to achieve the sustainable growth of over 30% year after year. Thank you very much for your trust.
Video: Hubdrive Partner Program 2022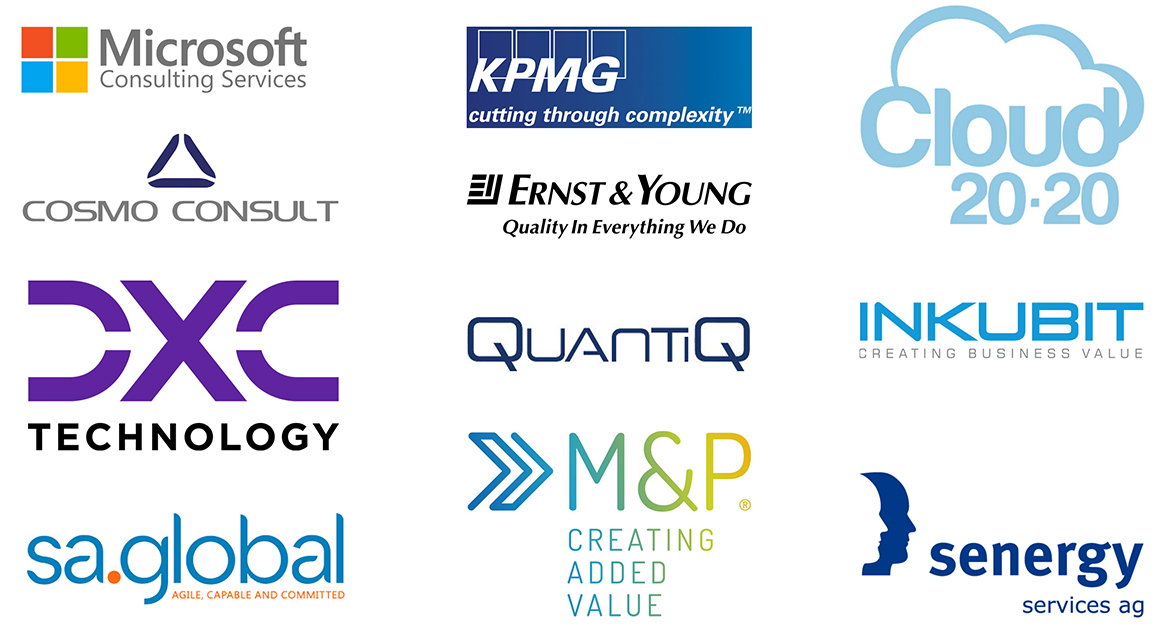 Pillars of Success - Microsoft as strategical Partner
A major success factor last year was once again the strategic partnership with Microsoft. Having such a successful company next to you as a C-level partner opens many doors and makes such strong growth possible in the first place. Many leads were generated, shared and jointly won on both sides. Technologies were further developed and used, which enable additional improvements for customers in HR management.
Proudly, Hubdrive was the most successful Microsoft ISV in strategic regions such as Germany and in the top 10 most successful ISVs worldwide.
Video: Hubdrive and the Joint Venture with Microsoft

Financing
Hubdrive has been profitable for several years and is investing heavily in sustainable growth. In addition, the owners opted for complementary financing from the state-owned KfW Group to support faster growth.
"Profitability and independence from third parties enables us to implement our strategy in a focused and unwavering manner and to continue on our path." - CFO Bernd Lachner
The proportion of cloud based customers has increased to 98%. The ratio of purchase to subscription of the HR for Dynamics Toolbox still varies greatly from region to region.
Social Engagement
Hubdrive has always seen social commitment as an integral part of corporate responsibility. The common goal is to make a social contribution in all regions and countries in which Hubdrive operates.
Similar to previous years, in 2021 special attention was paid to the promotion of NGOs. These organizations have specific challenges regarding personnel management. A large number of employees, including volunteers, have to be recruited, managed and supervised.
Medical monitoring with regular health checks and timely preventive vaccinations is especially important when working in developing countries. Many employees in NGOs are committed far beyond any expectation. This must not be at the expense of their health.
Hubdrive supported four projects with NGOs in 2021 - WWF / Panda Foundation, DRK Kreisverband Hochtaunus, Alliance to End Plastic Waste Ltd and ERF Medien e.V.

Contribution to Sustainability
Hubdrive wants to contribute to handing over the earth to the next generation in a condition worth living in. Of course, in the history of the planet there have never been so many innovations as in the last 20 years, from which future generations can benefit. Unfortunately, however, the consumption of resources has increased so massively during this time that the earth is suffering considerably from emissions.
The good news is, all companies can make an impact by doing 1000 little things such as, limiting the amount of paper and printing, separating waste and checking the necessity of travel when there is an online alternative. Of course, these are things Hubdrive does on a daily basis too.
However, by truly helping customers digitize through the benefits of the HR for Dynamics Toolbox, Hubdrive has another massive positive impact. Customers become more sustainable and save resources. If every recruiting interview is done via Teams, all documentation is paperless with digital capture and employee trainings are held online. These steps reduce gasoline consumption, cut CO2 emissions, save paper and electricity! This lever to have a contribution to something big - that makes Hubdrive especially proud!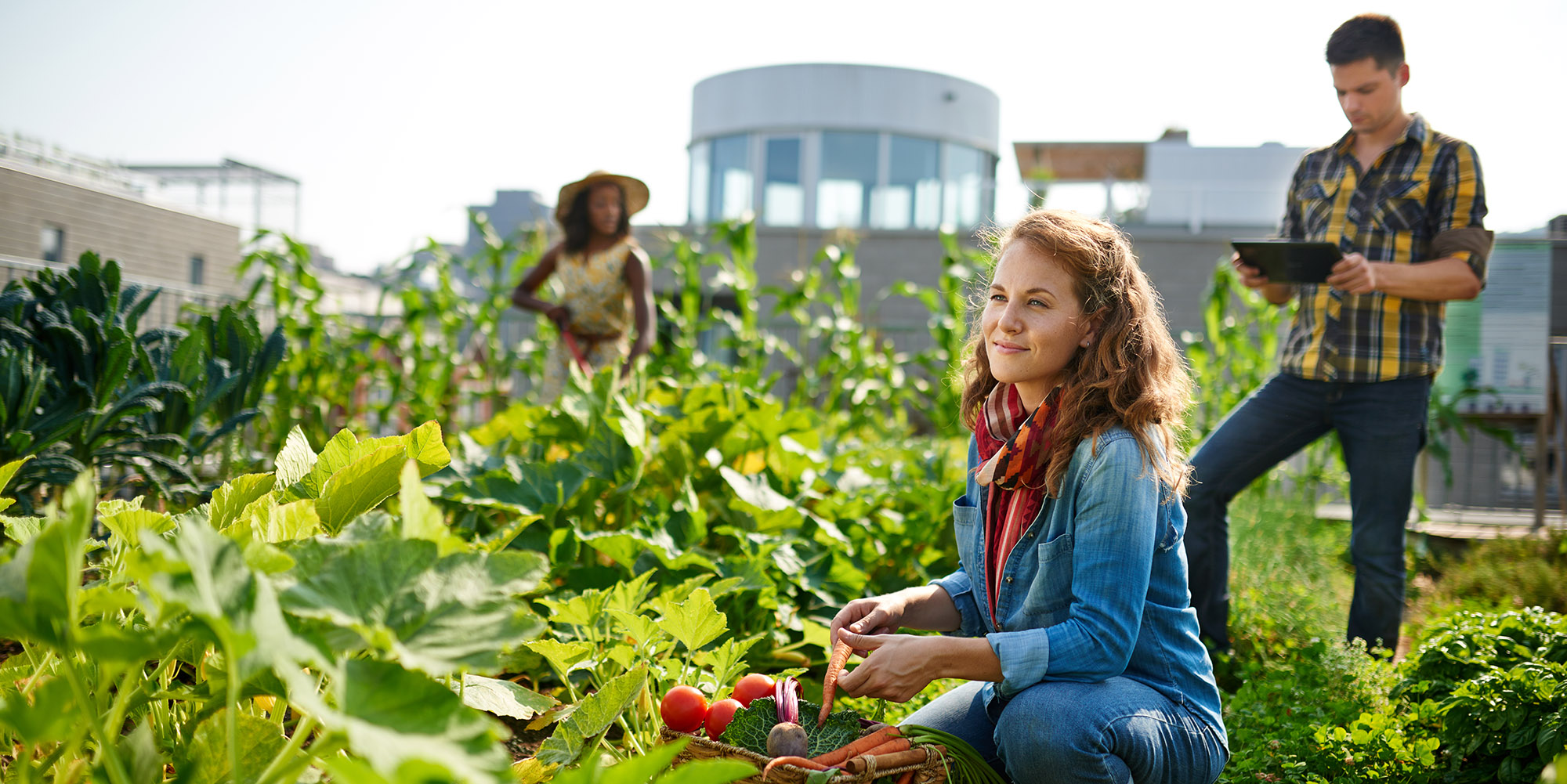 Positioning of the HR for Dynamics Toolbox
In the HR for Dynamics Toolbox, Hubdrive combines the most innovative HR components from Hubdrive, Microsoft and Partners into a seamlessly integrated HR solution for customers worldwide. The toolbox is based on innovative, secure and sustainable technologies from Microsoft: Deployment on D365 CE or F&O (Dual Write Integration), Model driven Power Apps, Microsoft Dynamics 365, Dataverse and Power Platform, and the Microsoft Cloud.
Learn more

The most innovative HR Management Solution worldwide
With the HR for Dynamics Toolbox, Hubdrive offers the leading HR solution consisting of the most innovative components from Hubdrive and Microsoft for customers in almost all industries. Additional enhancements from Partners refine the offering for further target groups and markets.
16 innovative HR modules from Hubdrive
The Microsoft Dynamics 365 Power Platform
Dynamics 365 HR related apps and the Microsoft secure cloud
Microsoft Office 365 for HR
Additional HR services from the world's best providers
Out-of-the-box integrations from Microsoft Dynamics Partners
Innovations of the HR for Dynamics Toolbox
Also in 2021, HR for Dynamics Toolbox has received various awards such as the "StepStone Certified Solution Partner" certificate. StepStone, one of the leading online job platforms, only appoints companies as Certified Solution Partners that have in-depth technical know-how as well as innovative products and high service quality.
Due to the success of the last few years, Hubdrive can and will invest more heavily than ever before in the HR for Dynamics Toolbox and customer services. You can expect a lot of exciting innovations on the roadmap in 2022. Many new features will open up additional customer groups. In Leadership, OKR will be available as a leadership tool, Talent Management and Recruiting will be further expanded, and continuous improvements will be available in all 16 modules.
The Partners are currently adding integrations to the Toolbox that can be used out-of-the-box. Examples include SAP, NAPA3, Dormakaba and numerous additional payroll connections.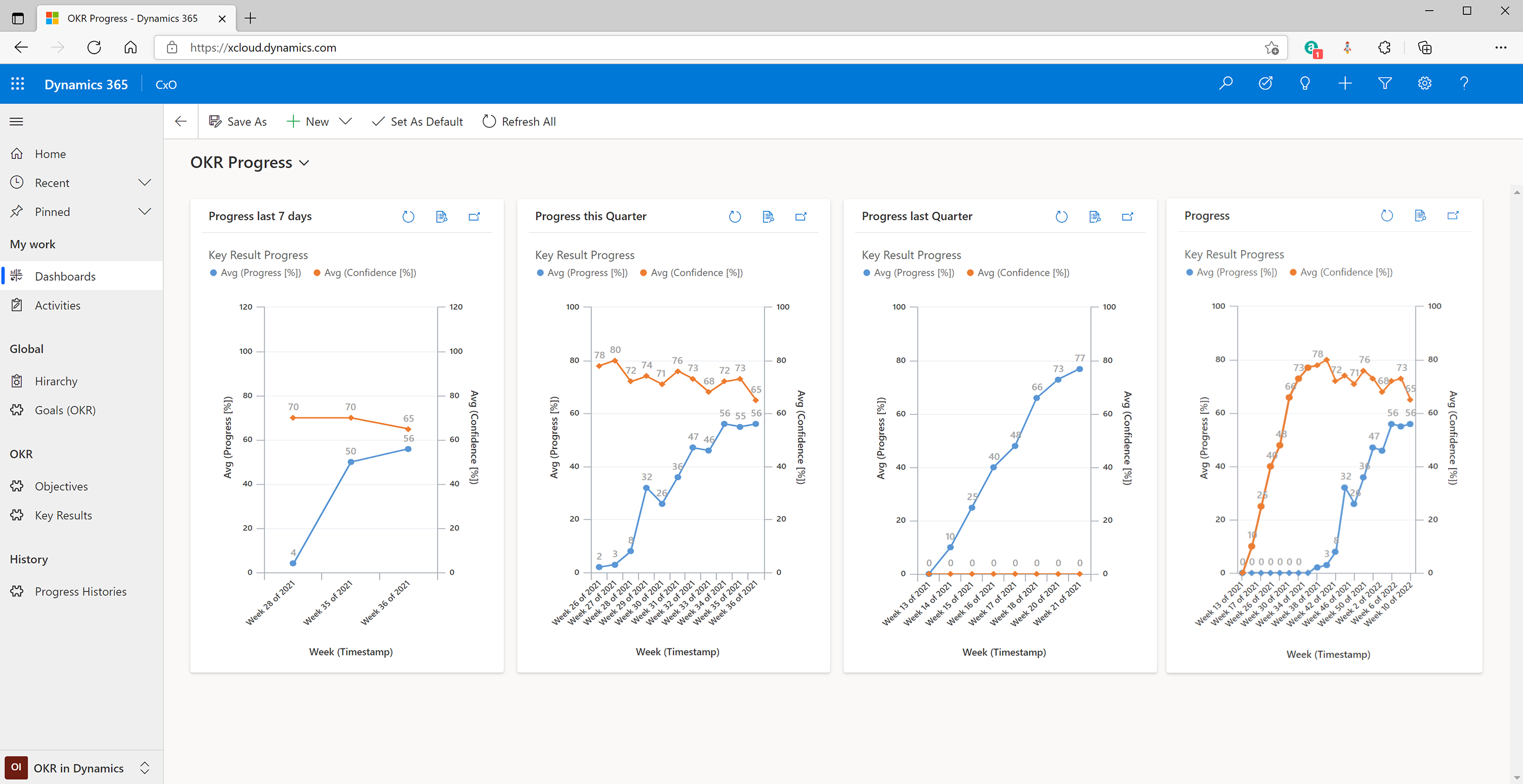 Sharpening the Strategy
In 2022, Hubdrive will focus even more on the core tasks of a Pure ISV. Specifically, more focus on the development of core functionalities and the composition of the toolbox.
In the future, Hubdrive will not develop individual extensions and customizations for individual customers. Starting on April 1, 2022, these tasks will be taken over completely by the Hubdrive Alliance Partners. Ongoing developments for customers will of course still be completed.
Hubdrive will also increasingly take a back seat when it comes to advising customers on implementation projects, handing over these projects to the Hubdrive Alliance Partners and focusing on enabling the Partners.
Therefore, we will strengthen the commitment of the Customer Success Managers in order to achieve the discussed improvements in the HR of the customers together with Partners.
To improve customer satisfaction, support will be expanded, both in terms of personnel and through a new support portal with more transparency and faster response times for customers requests.
Outlook 2022 - Sustainable Growth
Hubdrive is more than optimistic about the future. The HR for Dynamics Toolbox has great unique selling points. Digital transformation opens up high efficiency gains for customers and convenience for employees - Microsoft, Hubdrive and its Partners have solutions for this.
Due to its global orientation, Hubdrive is robustly positioned and largely independent of possible regional recessions. The HR for Dynamics Toolbox is an added value for almost all industries, difficulties in individual industries will not have a significant negative impact on the overall result.
The distribution of the Microsoft Dynamics 365 platform by more than 4200 Microsoft Partners worldwide will continue to be very helpful. As an early indicator, the increasing lead intake will be used. With the generated interest from 2021, Hubdrive plans to win many exciting new customers in 2022.
Considering all influencing factors, in particular the commitment of Microsoft, the Partners and the employees, the business plan for the calendar year 2022 again notes a massive increase in sales.
Share the Success
If you have an idea how you can contribute to Hubdrive's success story as an investor, employee or partner, don't hesitate to contact us. We are especially excited about the unusual, the impossible, or things that you just don't do.
Franziskus Lorey & Bernd Lachner