Hubdrive becomes StepStone Certified Solution Partner
Published on April 15, 2021
Würzburg, 15 April 2021 – Hubdrive, a company specialized in Microsoft-based HR management solutions, has been awarded with the "StepStone Certified Solution Partner" certificate. Stepstone, one of the leading online job platforms, only recognizes companies as Certified Solution Partner that have in-depth technical expertise, innovative products and high quality services.
With its many years of experience in the Microsoft environment and its mature Human Resources solutions, developed exclusively in Germany, Hubdrive fully meets these requirements. Hubdrive offers HR solutions and extensions that digitize the entire value chain of an HR department - from recruiting to personnel administration and employee development. The great advantage is the complete integration into the Microsoft Dynamics 365 Business Platform. Companies can thus easily digitalize their HR department completely, processes are highly automated and IT islands are a thing of the past.
To further improve the recruiting process in the solution, Hubdrive decided to upgrade its existing partnership with StepStone and the associated connection to the StepStone solution "Quick-Apply". "Quick-Apply" optimizes the so-called "Candidate Experience" in the application process - i.e. the experience of a candidate at all contact points with his or her potential new employer. With "Quick-Apply", candidates skip complex process steps, the drop-out rate decreases and the applicant rate increases.
"Hubdrive uses the strong networking with Dynamics 365 as the basis for its own HR solutions, so I was not surprised that the connections to StepStone were implemented so professionally. Now our joint customers can benefit greatly from this and candidates have an easier time applying," Christoph Schneppe, Head of Business Solutions at StepStone, said at the certificate handover.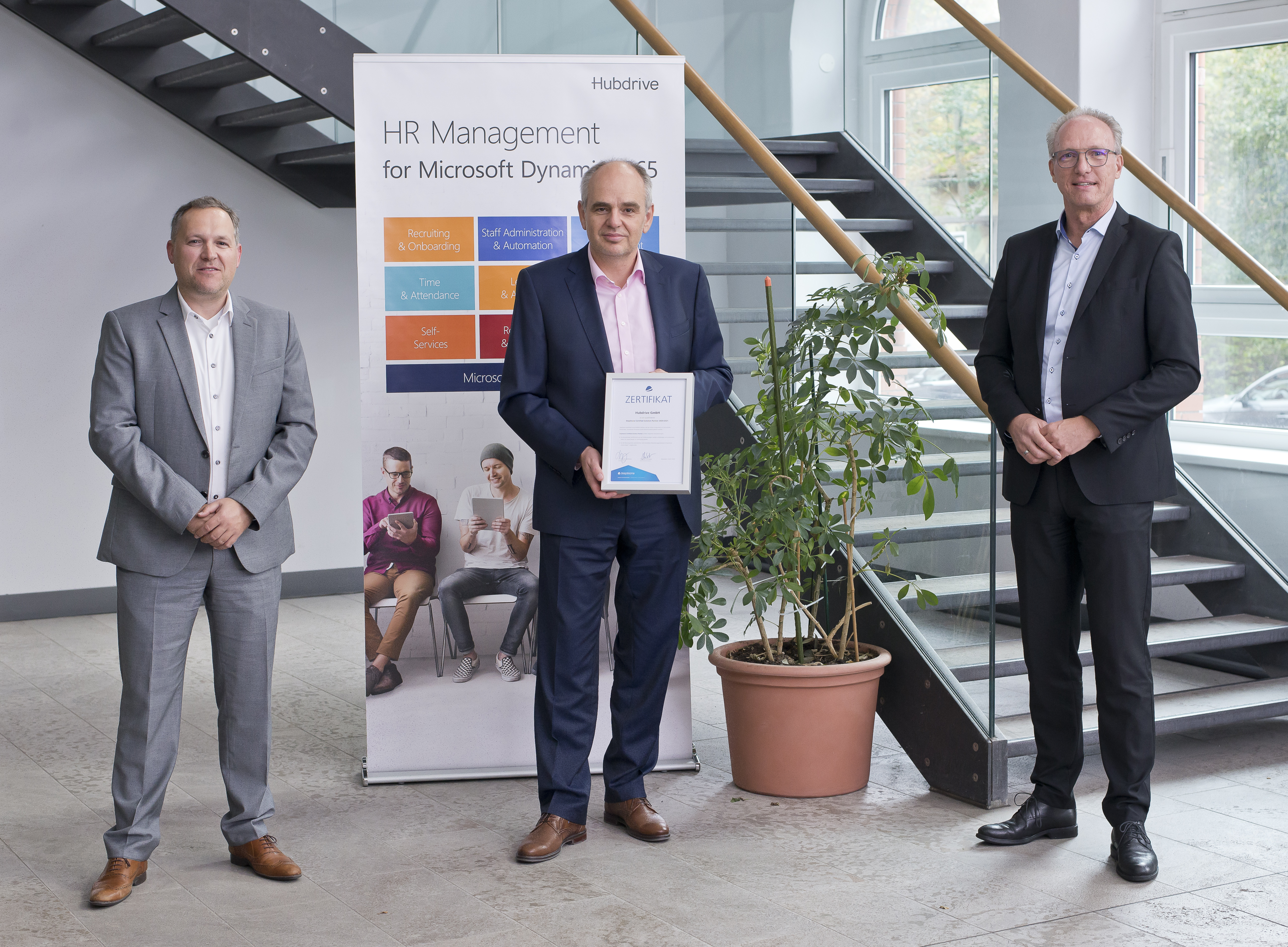 About Hubdrive
Hubdrive is a manufacturer of business software based on the Microsoft Dynamics 365 Business Platform. The portfolio includes software and industry templates for recruiting, HR management, employee self-services, project management and time tracking.
About StepStone
With StepStone people find their dream job. StepStone employs more than 3,600 coworkers and operates beside www.stepstone.de on-line job platforms in further countries. The 1996 created enterprise is a subsidiary of the Axel Springer SE.
Judith Lichtlein