Digital Marketing & Sales Conference
Published on October 05, 2020
At the "Digitales Marketing- & Vertriebsforum" Franziskus Lorey speaks about digital transformation in companies, his corporate philosophy and the effects of Covid-19 on the digitalization process.
Thema 1: Digital Transformation in Businesses
What is digitalization?
The term digitalization is on everybody's lips today - but what does it actually mean?
In short, it means that information is stored and passed on digitally and not in analogue form as before. An example that probably everyone knows is the VHS cassette that later became a DVD or the analogue camera that turned into a digital camera, or the typewriter that was replaced by notebooks and e-mails. At least people of my age have experienced this digitalization.
Does digitalization make sense after all?
The digital world has undeniable advantages. Everything is faster, cheaper, more sustainable and more comfortable. Let's take the example of the typewriter. It takes a lot of time to write a letter on a piece of paper without errors. Once it has been written, the letter still has to be sent manually since nobody knows the content yet. Therefore I support the opinion that everything that can be digitalized will be digitalized.
How does this look like in companies. Which business areas can already be digitalized today?
In general, almost every business area is being digitalized. The question is: How intensively do companies pursue digitalization? There are great differences. Especially in dynamic Corona times like this year, companies ask themselves: What should we focus on next?
I recommend to be rather careful in some areas. For example, in areas in which AI (Artificial Intelligence) is supposed to take decisions away from people. In my experience, this is where Artificial Experience tends to turn into Artificial Stupidity. Many people may have already experienced chat bots. Chat bots are artificial assistants that offer their help on websites. Sounds helpful - actually. However, evaluations have shown that up to 96% of users are annoyed and give up because the chat bot could not help and only stole the user's life time with unreasonable questions. I would thus leave decisions in the hands of humans for the next few years.
In many companies the topic of optimizing production has little additional potential. Rationalization and optimization has been going on since the 1980s. By now, projects merely achieve improvements in the range of 0.1 to 0.5%.
You work in the HR sector. Does digitalization reveal more potential here?
Yes, currently more and more companies are identifying the huge potential of digitalization in Human Resources and employee services. All other departments have already been investing in digitalization for years. There are constantly new initiatives - but not in Human Resources Management. Employees working in HR are focusing more on employees in the company - on the people. Otherwise they would not work in the HR environment. That is where their passion lies. The possibilities of modern technology and software are often not well known and there is often a lack of dialogue with IT.
That's why there is currently a great potential in HR management.
What are the current problems in this area and how can digitalization improve them?
At this point I differentiate between the benefit for the company itself and the benefit for employees. On average, companies in the HR department use 7 software programs for different aspects of HR management - from recruiting, administration, employee development and services for employees such as sick or leave requests and time tracking. In addition, there are innumerable Excel files and up to 125 pages of paper per employee and per year. Unfortunately, these programs, Excel files and the printed paper do not speak to each other. Let's call them IT islands.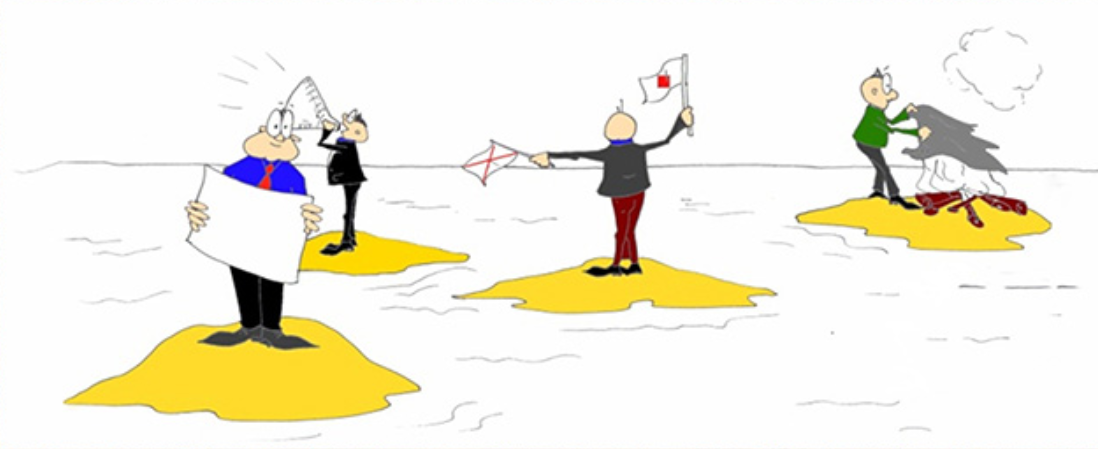 These 7 programs must be "fed" individually. New employees must be created individually in all 7 programs. In addition, some Excel files will be created for them. This does not only take a while, but is also a good starting point for bad quality. Maybe you know the "John, Jonathan, Johnny" effect? The employee was created three times and has a slightly different name in each system. Speaking of searching, in which of those 7 programs or Excel files will I find the remaining leave again?
Now imagine you turn these 7 programs into one integrated solution in which all components talk to each other.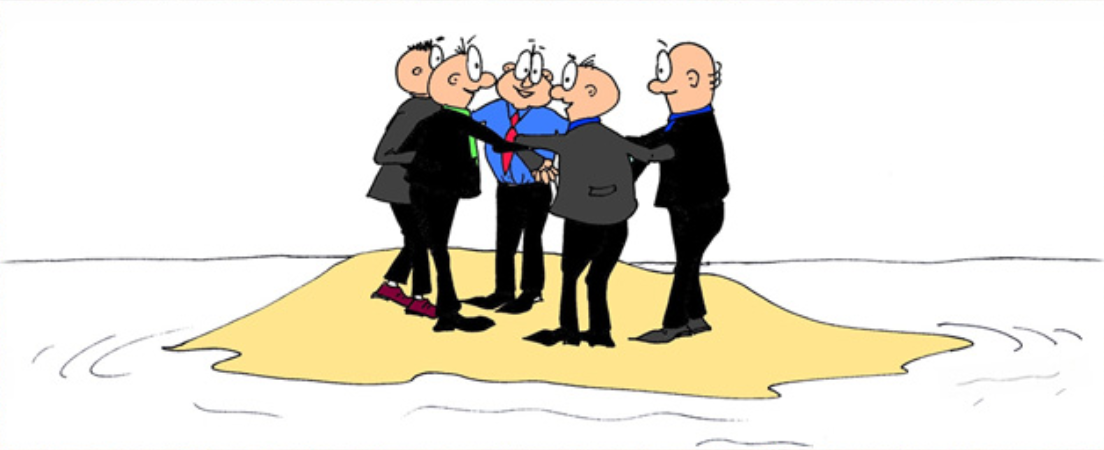 You only create an employee once in the application. The information is then available in all areas of HR for the entire time until the employee leaves the company. All information is connected with each other and does not have to be entered several times. Working hours, trainings, annual reviews, sick days or bank details - everything is linked.
By the way, integrated HR systems also feed external systems with just one click - such as the job portals you use (Stepstone, LinkedIn, Xing, etc.) or the payroll system.
In addition, all automatable processes can also run automatically, for example, the remaining leave calculation taking into account the public holidays in the relevant federal state.
Let's imagine HR no longer maintains information 7 times but only once and time-consuming routine tasks are completely handled by the computer. That's how we achieve saving time of over 80 percent.
The maturity level of such systems is very high in the year 2020, the implementation takes a few weeks and with an experienced IT partner at your side, there are hardly any project risks.
What can employees expect?
That's a good question. There are two winners in the HR environment. The companies that save a lot of time, but also the employees. The main focus here is on increased comfort. Let's imagine you go downtown with your friend and stop in front of a travel agency. Your dream vacation, one week, 299€. In your company, HR is digitalized. You open the employee self-service app and click on the button "remaining leave". Cool, 6 days left. Your friend is already very nervous, because his company is not yet that innovative in HR. He has to check the intranet on Monday or call the HR department - or even worse: fill out a form and put it in the company postal service. Of course you like your friend, but he will feel a little reproachful look.
This example does not only shows the increase in comfort. Imagine your friend is on the phone or talking to colleagues from the HR department on-site. 2 people are on the phone, the working time clock runs twice. Of course, this only takes a few minutes, but that happens very often per employee during the year - plus set-up times. Also here, a lot of working time can be saved in total. By the way, the colleague in HR is also happy to gain a little time that he or she can invest in her actual passion for employee development.
What is the catch? Surely both sides cannot win?
Yes, they can! And that is exactly what makes it so exciting. Digitalization in HR means time and cost benefits for the company and greater convenience for employees. The precondition, of course, is that digitization in HR has been driven forward.
Can I evaluate for myself whether it makes sense to deal with the topic of digitalization in HR or not?
Yes, I have a rough rule for you. Count all the tools, programs, Excel files and printed documents that you use internally for your HR management, like for recruiting, the complete personnel administration, employee development and time tracking. Multiply this number with the number of your employees. This is your saving in hours.
In Germany, for a medium-sized company with 200 employees, this is approximately 45 * 200 employees = 9,000 hours or over 1,100 days or approximately 5 full-time employees. That means you can use 5 more employees for real HR, for leadership, employee development and good decisions - because we still don't want to leave the decisions to bots. :)
What needs to be done if you now want to evaluate the benefits of digitalization in HR for your own company in detail?
Quite simple, just talk to an expert who will work out the potential with you. A real professional will make an initial assessment of the potential with you in 30-60 minutes.
I can help you with my team or get you in touch with experts in your area. Send an email to Digitalisierung@Hubdrive.com or contact me on LinkedIn or Xing. My name is Franziskus Lorey, Franziskus like the Pope.
Topic 2: Company philosophy - profit maximization without profit maximization
Your vision is to empower people and organizations around the world to take advantage of digital transformation in human resources. You have a unique vision that stands out from other companies. Your global network is also based on working with large companies that believe in your business idea and goals. Does this mean that you are not interested in maximizing profits?
When we started Hubdrive over 10 years ago, we wanted to create something special. Our vision was to empower people and organizations around the world to take advantage of digital transformation in human resources. We want to make life easier for all employees and at the same time increase productivity.
Supporting people and organizations all over the world is a challenging task. Our strategy was to win strong partners for our idea.
Let me explain the Hubdrive philosophy using an example. Imagine a baker in a larger village. He gets up early one day and decides to maximize his profits. The resources available to him are very limited, but with a few tricks and a price increase he might earn a little more.
A baker in another village gets up early one day and decides to have a vision. "I want the people in our village to live more healthy". His own contribution should be to make healthy bread and pastries. He tells the mayor, the fire department, the doctor, the local pharmacist and many of his customers. The mayor might bring this up in the local council, discuss it and develop the idea further. Perhaps word will even spread to the other villages, including the village where the other baker just raised his prices to make more profit. Two effects could be possible. 1: Everyone is talking about it - free advertising! More people buy from him because they want to live healthier. Customers are willing to pay a higher price for each of these healthy breads. In this way, maybe the baker does not only achieve his vision of doing something good for the village, maybe he will even have more profit at the end of the day.
We were able to win great partners for us such as the leadership of Microsoft in Redmond and over 200 local IT partners.
Our vision has inspired them. In the meantime, we have won customers in 36 countries around the world - from Jamaica, the USA, all of Europe to Singapore.
Have you maximized your profits by now?
We are satisfied, but profit maximization has never been a primary driving factor. For example, we focus on the innovative development of our HR solutions and we are especially interested in the topic of NGOs. NGOs all have the same problem: many employees and volunteers - but limited budgets. Imagine a volunteer who helps save human lives. And this employee is infected with malaria because HR missed his vaccination. These kinds of topics motivate us more than profit maximization. But of course, we also make money.
What sets your company apart from your competitors, what are your strengths and characteristics?
Together with Microsoft, we provide an offering that enables customers to achieve real improvements in HR. Take for example Microsoft teams for Video conferences with applicants, or our Recruiting module that eliminates the need to manually maintain job portals. Everything works seamlessly with your Windows and Office products. For example, you can do all your HR tasks in Outlook and don't need to learn an additional HR program. Many people like that and become Hubdrive customers.
Topic 3: Covid-19 and the impact on the digitalization process in companies
What specific effects have the past 6 months and the "Lockdown" had on your business model?
Fortunately, we realized that our business model is more than up to date. Since March, we've been receiving a lot of customer inquiries whether we could quickly implement digitalization in HR.
How have you been able to support companies the most over the past few months?
The biggest problem was HR departments having to switch to working from home and not being able to access their systems then.
But also employees had to face a lot of problems. For example, it's easier to lose track of the hours you've already worked when working from home. This is quite natural, because the daily routine is gone: getting up, kindergarten, working until noon, picking up the child, cooking, etc. All of this has moved into your own four walls over the last few months.
We have digitalized many companies in a few weeks in the most important areas of HR administration and HR self-services such as leave management and time tracking. Moreover, we have, for example, further developed our time tracking app in Microsoft Teams. Microsoft Teams was quickly used by many at home. On this basis, we extended the app to meet the needs if working from home. In addition to a start button for beginning work, there is now also a "child cries" button when employees need a break. We already had a few meaningful reports so that employees can see how many hours they have worked during the week.
How did you experience the "lockdown" and what conclusions did you draw from this situation?
We all switched to working from home for 3 months. Technically that was no problem. Every employee simply took his or her notebook and monitor home. All our systems are in the cloud, including our telephone system. It was only the working environment that changed. One of the biggest effects was that many employees had too many video conferences in a row. Some of them almost felt exhausted. In video conferences, concentration is much higher than in the same appointment on site in the office. We first had to learn how to deal with it. What we did not manage to do is to represent the social component authentically. That's what we all missed. That's why we developed an extensive hygiene concept and are now back in the office.
Topic 4: Bank of the future - What does a corporate client want from his bank?
You have been a customer of VR Würzburg for many years now. How should the Bank of the future look like in your opinion? What expectations do you have towards your consultant today?
I need people in "my" bank who are willing to get involved with me. Hubdrive is based on a modern, not yet very common disruptive business model. Many of our KPIs are much better than known business models - others may be worse.
I realize that banks have to conduct risk assessments. However, I need a bank that puts the usual valuation patterns aside and is interested in understanding my business model. es.
For example, if Hubdrive closes a large software subscription deal for €1,000 per month in November, then €2,000 in revenue will appear on the balance sheet: November and December. That is perhaps less than the cost of winning this customer. However, on average customers of ours use the HR software for 7 years, i.e. the total revenue for this subscription is 84.000 € - this is just not shown in the balance sheet of the current year.
A banker who is honestly interested in us will find it good that we will have recurring revenues for many years to come. My consultant Manfred Mark in Würzburg takes the time and has been assuring our financing needs for years. In return I have never asked him what we actually pay in bank fees. Win-Win. Another banker might just read the balance sheet.
Furthermore, a bank must be a reliable partner. I have already had entrepreneurs in my circle of contacts who had their loans cancelled because their bank no longer wanted to finance their industry due to a change in strategy. I don't need such a drama. I don't want to get into trouble overnight because someone somewhere on the 45th floor in Frankfurt changes his strategy.
Franziskus Lorey