Microsoft is discontinuing Dynamics 365 for Talent
Published on December 06, 2019
Maybe you have recently heard the rumors that Microsoft is discontinuing Dynamics 365 for Talent.
Maybe you have recently heard the rumors that Microsoft is discontinuing Dynamics 365 for Talent. We want to give our partners the latest facts and what it means for our joint business.
Microsoft announced today, that their HR solutions strategy has changed massively. The idea of a full portfolio of HR software is gone. The two parts for Recruiting and Onboarding will be discontinued, and the product name Dynamics 365 for Talent will die. This is at least consistent, as the new strategy is no longer about Talent Management, but just about Core HR. Therefore, the remaining piece of software, (CoreHR, based on AX SaaS), will persist. For marketing reasons, Microsoft will call this software Dynamics 365 Human Resources.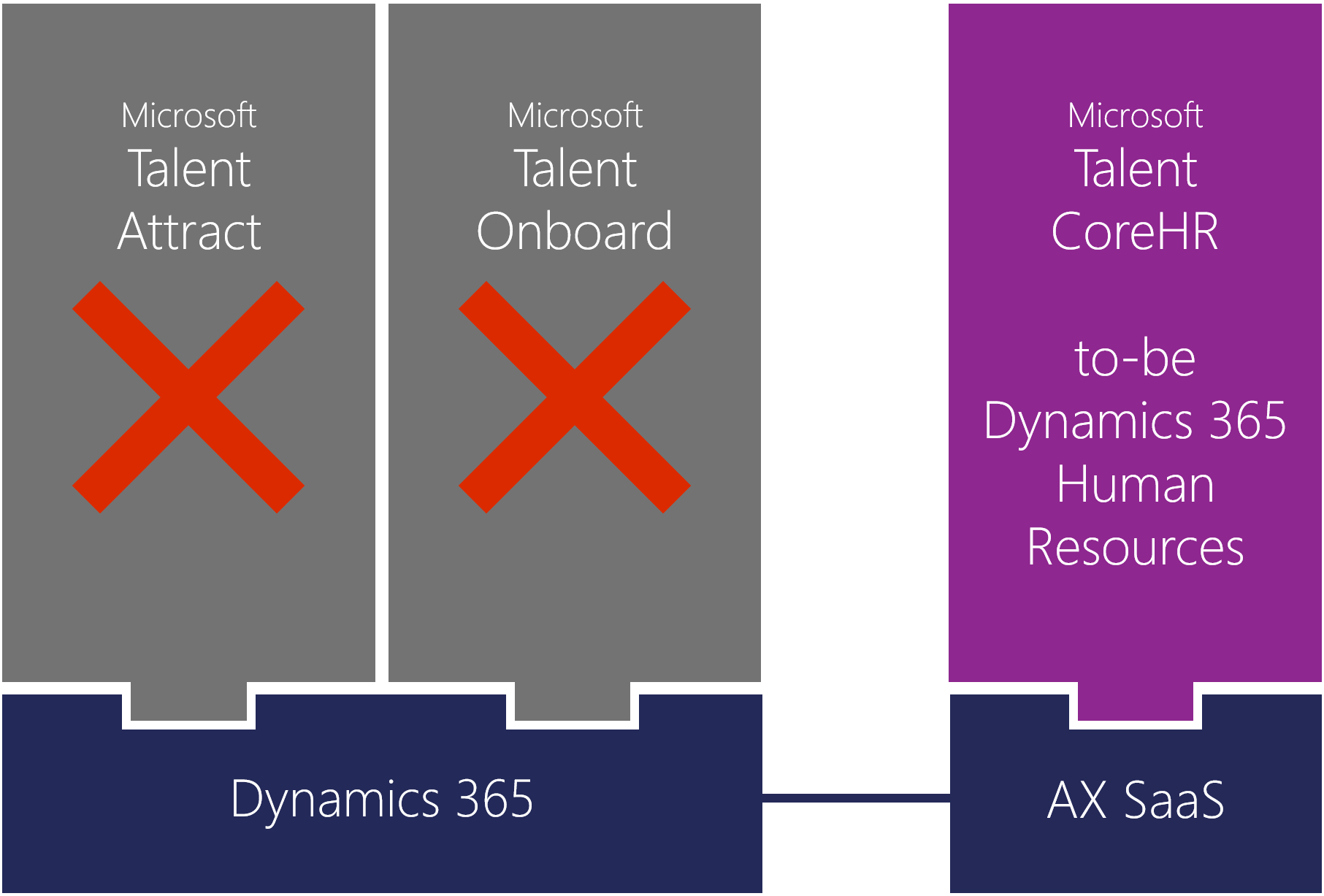 We at Hubdrive have a clear vision of a holistic HR solution based on Microsoft Dynamics 365. That's why we will help current Dynamics 365 for Talent customers and their partners to fix the upcoming gaps in the Microsoft HR portfolio, as well as giving all future Dynamics 365 Human Resource customers a one-stop-shop experience for everything they need to get a holistic HR solution based on Dynamics 365 and AX SaaS.
Thanks to the intensive cooperation over the past months with the Microsoft Talent team in Bellevue, we are able to announce today the availability of the 10 most important HR Power Extensions, in parallel to the announcement of Microsoft for Dynamics 365 Human Resources. Here you find more information about Recruiting, Onboarding, Time & Attendance and all the others extensions.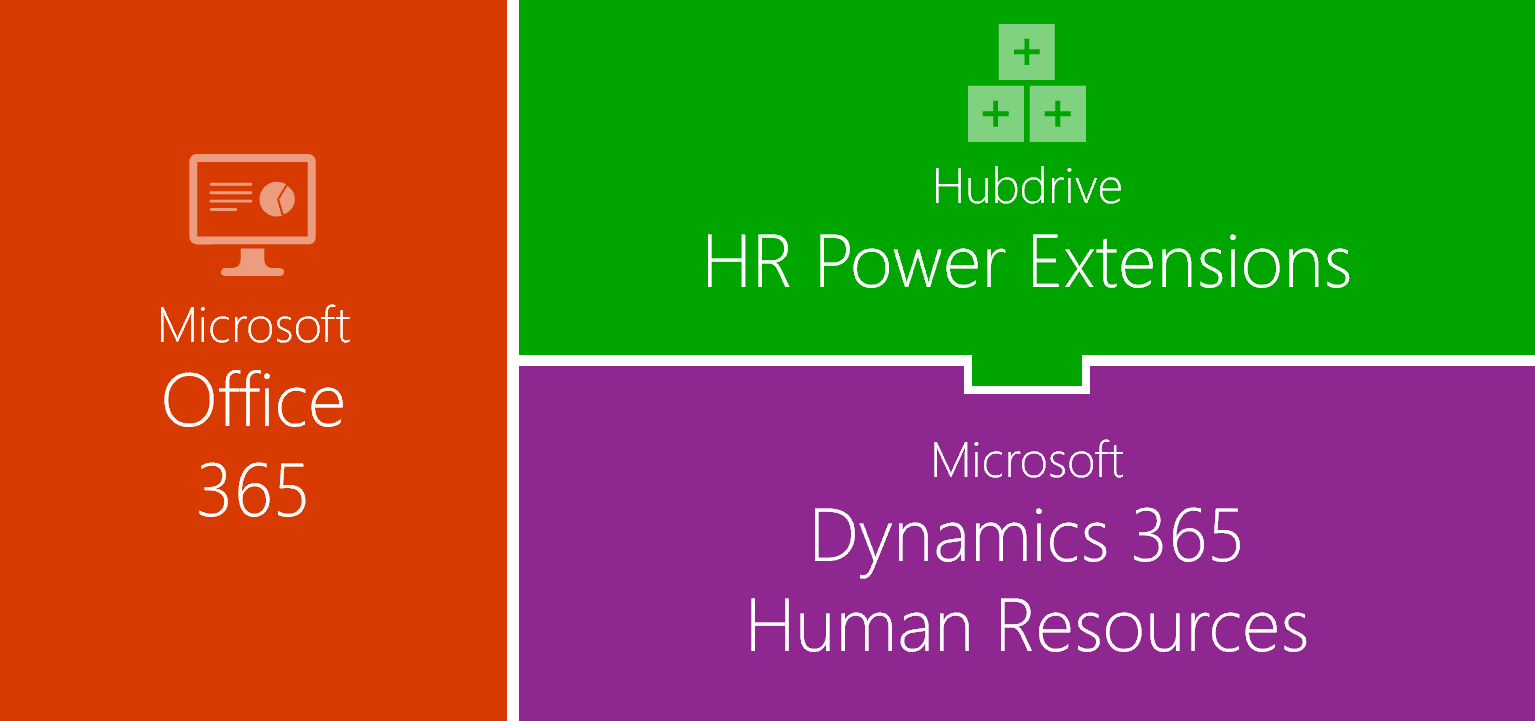 HR based on AX SaaS is a great achievement for a specific target group. There are still other customers that feel this is not ideal, for them the AX SaaS platform is not state of the art and the capabilities of the Power Platform are missing:
Easy customizing of fields, forms, lists without programming
Changing workflows to individual needs without programming
Outlook and Teams integration for HR end users
Automation and connections to third-party systems via Power Automate
Therefore, the preferred solution for the majority of HR customers, especially the ones that do not have a pure AX strategy, is and will be the combination of Microsoft Dynamics Power Platform & Hubdrive's HR complete solution. Customers love the maturity of the solution and possibilities that the Power Platform provides them.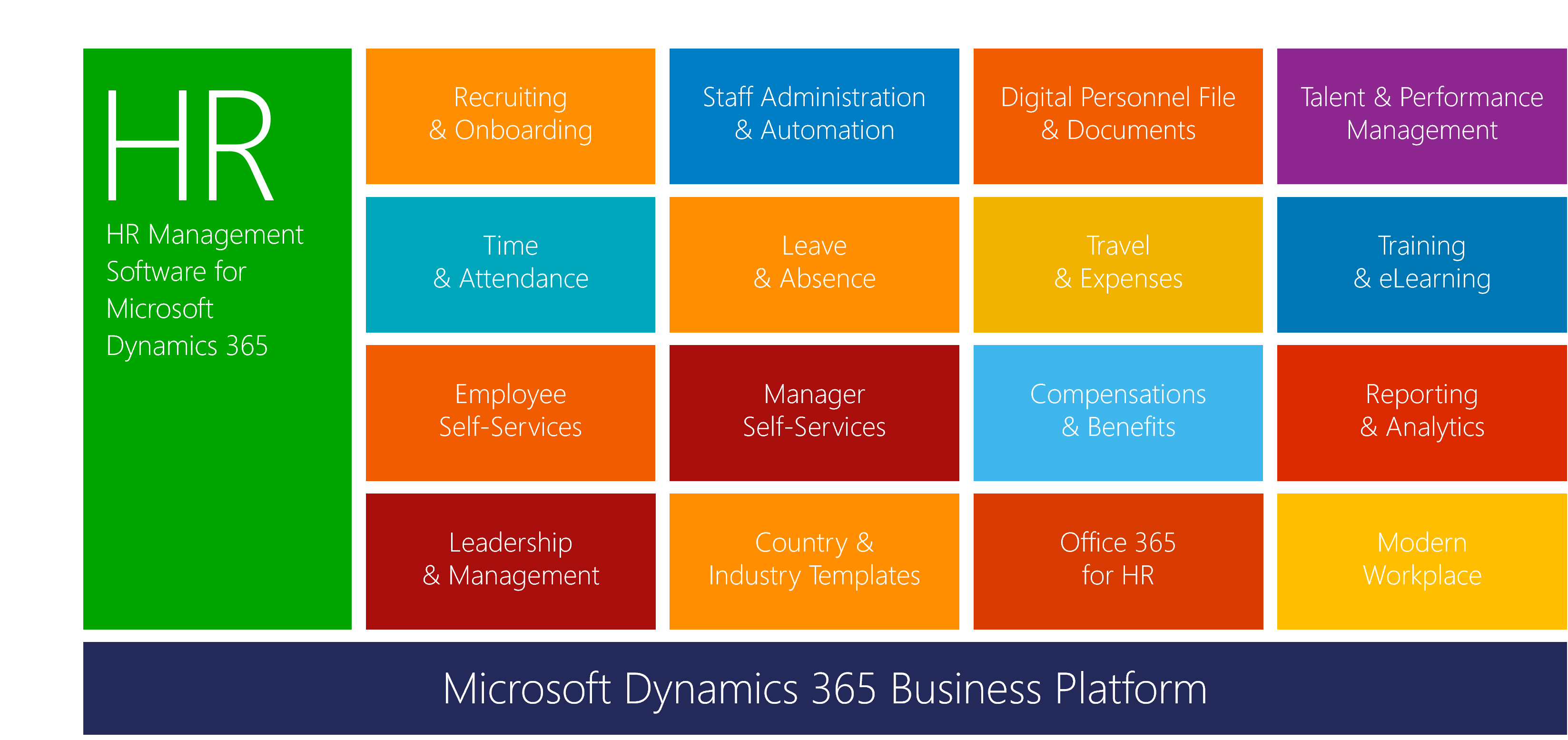 What does this mean for our Microsoft Dynamics Partners?
Together we can address a larger group of potential HR customers.
We have a stable HR software portfolio map for the future
The market will more intensively request your implementation services
Your investment in Industry and Country Templates is secure
For our partners we will provide webinars with further details and to answer all of your questions. Do not hesitate to reach out to our Partner Management Team at partnership@hubdrive.com
Franziskus Lorey
CEO Hubdrive