Extending the art of development by tuning to the frequency of Dynamics 365
Published on February 22, 2018
With the new capabilities of Dynamics 365, Microsoft Partners can customize and deliver integrations to the customer without writing complicated lines of code. Building on the Best Practice processes of HR Management for Microsoft Dynamics 365, Partners can use the flexibility of Microsoft PowerApps to offer a highly customized solution to enable their customers to prepare and improve business processes.
Microsoft Dynamics CRM has come a very long way from CRM 4.0. This journey brought massive changes and for Microsoft Partners it's been a race against time to keep up and stay tuned into the frequency of Microsoft Dynamics. ISVs have also had to continuously play catch-up to provide an constant up-to-date version of their solution which would benefit the end users.
Customer Expectations
Customers expect quick and easy implementation, as they need to focus on their business and don't want to spend time on supporting tools. This is where, as a partner, you have an opportunity to provide a reliable solution which is easy to deploy, configure to customer requirements and to use by the customer. Every customer is different and each of them has a list of special configurations or integrations. If you are still thinking in terms of small integration projects that take 6 months to a year, then the time has come to reconsider.
Microsoft PowerApps
In the past years, Microsoft introduced a huge range of new applications. One such service is PowerApps which enable ISVs to build business apps that run in a browser or on a phone or tablet, with no coding experience required. PowerApps combine visual drag-and-drop concepts from PowerPoint with Excel-like expressions for logic and working with data.
Microsoft Flow is a brand new SaaS offering, for automating workflows across the growing number of applications and SaaS services on which business users rely.
Microsoft Partners can pick from this huge selection of connectors which can be integrated into Dynamics 365 to offer unheard of convenience and functions for their customers.
PowerApps and Dynamics 365 in HR Management
Take for example the following scenario. You have a customer who wishes to use StaffHub to manage their staff scheduling. This application is ideal for companies who have a large, mobile workforce, such as logistic organizations. Their staff may not have access to Dynamics 365 but they can access StaffHub on their phones. The customer is already using HR Management for Microsoft Dynamics 365, or is assessing the installation of this solution.
Microsoft StaffHub is a app for Office 365 designed to help front line staff manage their work day – with schedule management, information sharing and the ability to connect to other apps and resources (2). HR Management for Microsoft Dynamics 365, is the complete solution for Human Resource Management in Microsoft Dynamics 365. If the customer wants to integrate StaffHub in HR Management for Microsoft Dynamics 365, it can be done through Microsoft Flow and the Common Data Service (CDS) (part of PowerApps) with few clicks.
This enables the supervisor to complete staff scheduling, send to staff via their phone and the data is transferred to HR, where it is integrated into the HR Management for Microsoft Dynamics 365 solution.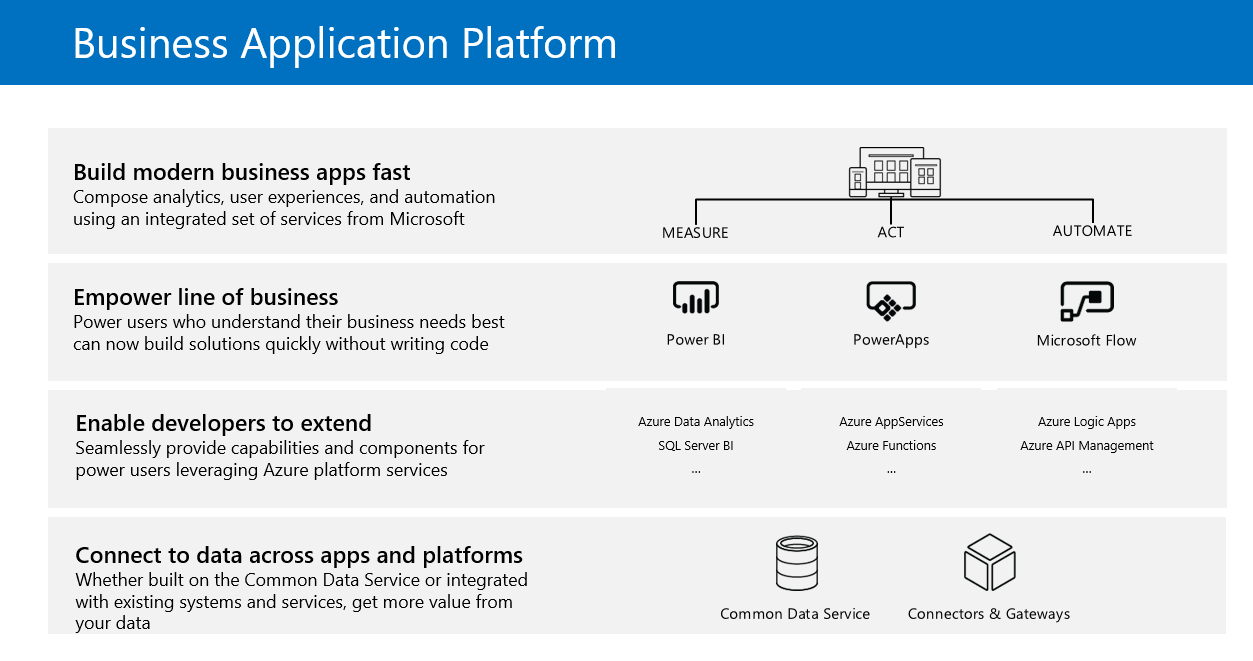 As another example is the integration between time tracking via a time clock to HR Management for Microsoft Dynamics 365. Previously, building this connection took up to 20 man days for a clean integration. Now we can use the cloud based service Microsoft Flow, which provides thousands of connectors to integrate between multiple applications. In this case, it provides the feasibility to create our own connector for the integration between time clock and HR Management for Microsoft Dynamics 365, via OneDrive.
HR Management for Microsoft Dynamics 365
These are just two examples but there is an enormous number of functions and user cases. Microsoft Dynamics 365 provides us with the power to improve performance and reliability. HR Management for Microsoft Dynamics 365 grabs this power and uses it to ensure that end users can get their hands on a the full-blown capabilities of the combination of Dynamics Apps and other Microsoft solutions.
With these state-of-the-art technologies the art of development is slowly being redefined. The end user no longer has to wait for months for a simple idea to be implemented. With some logical thinking and use of the right tools, Microsoft Partners can easily integrate data and improve processes, leaving the customer free to focus on their business and not on the technical tools!
With such a huge range of services and connectors from Microsoft, it can be a bit overwhelming for Microsoft Partners (and even Microsoft employees!) to select the ones needed to suit their customers' needs. Our team is happy to share our experiences and help you out. Get in touch with our team to discuss the requirements of your customer.
Dr. Santosh Nilla
Head of Software Development