HR Complete Solution for Microsoft Dynamics 365
HR Management for Microsoft Dynamics 365 is a comprehensive solution for Human Resource Management based on the Microsoft Dynamics 365 Power Platform. The entire lifecycle of employees is supported - from recruitment to employee administration to training.
The modular solution can be flexible scaled from usage alongside an existing HR system, right up to standalone usage as a comprehensive human capital management solution.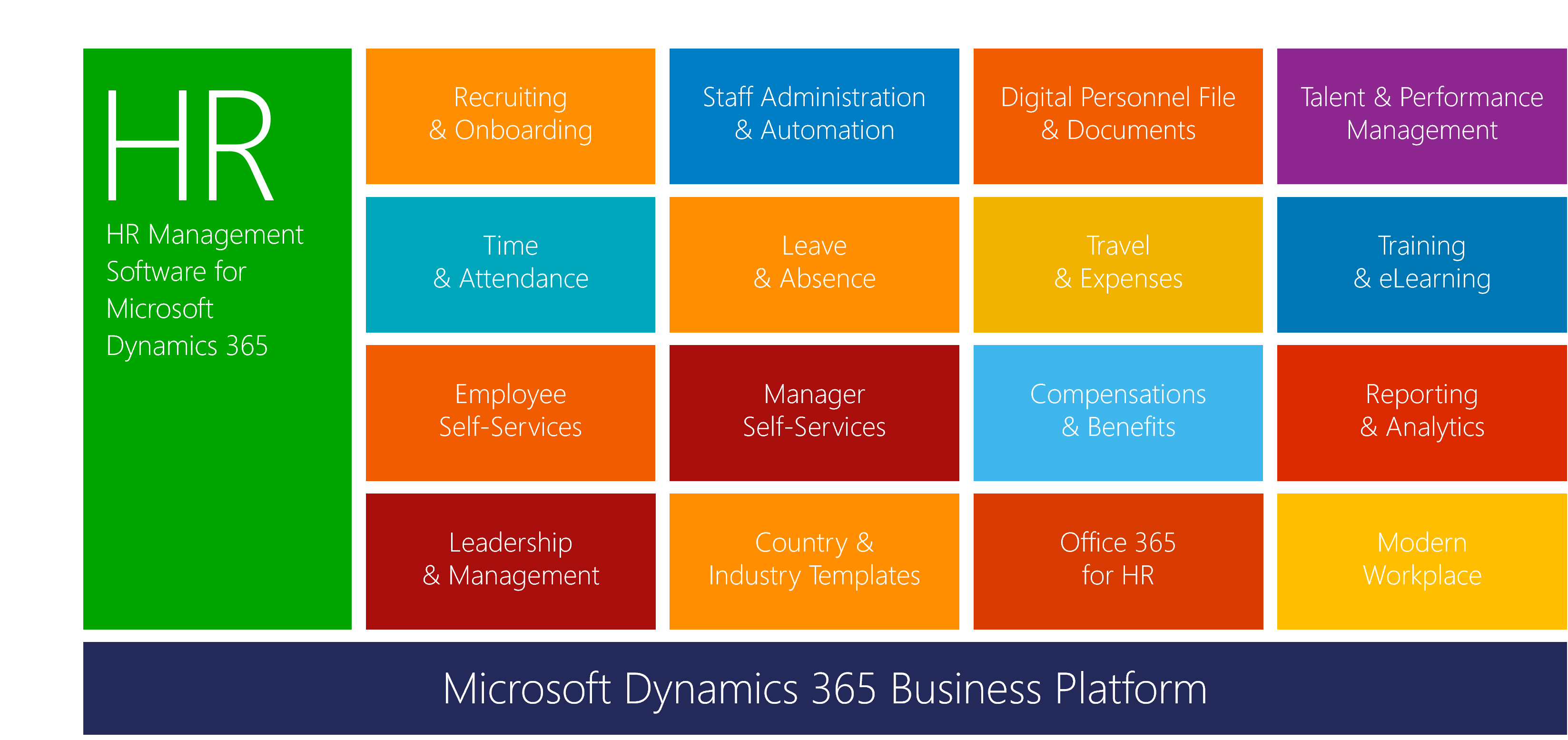 Seamlessly Integrated in Microsoft Dynamics 365
Cross-Departmental Work without Data Islands
HR Management for Microsoft Dynamics 365 is seamlessly integrated in the Microsoft Dynamics 365 Power Platform. Data islands are a thing of the past. All departments work fully integrated. For example, sales commissions can first be calculated in the Dynamics Sales Application and then processed in Hubdrive's HR Solution. Another example is the one click publishing to LinkedIn of HR approved positions. Customers profit from a rise in productivity and increased employee motivation and retention.
Using Familiar Applications
Employees can handle all their HR tasks directly in the familiar environment of Microsoft Outlook, in their browser or mobile. Besides the Office 365 applications such as Word, Excel and Outlook, customers can use Microsoft Teams for video interviews with applicants, and OneDrive to exchange files with external consultants and trainers.
Convenience in Detail
Users do not need to remember an extra password to use the HR system. They can simply log in using their Windows password.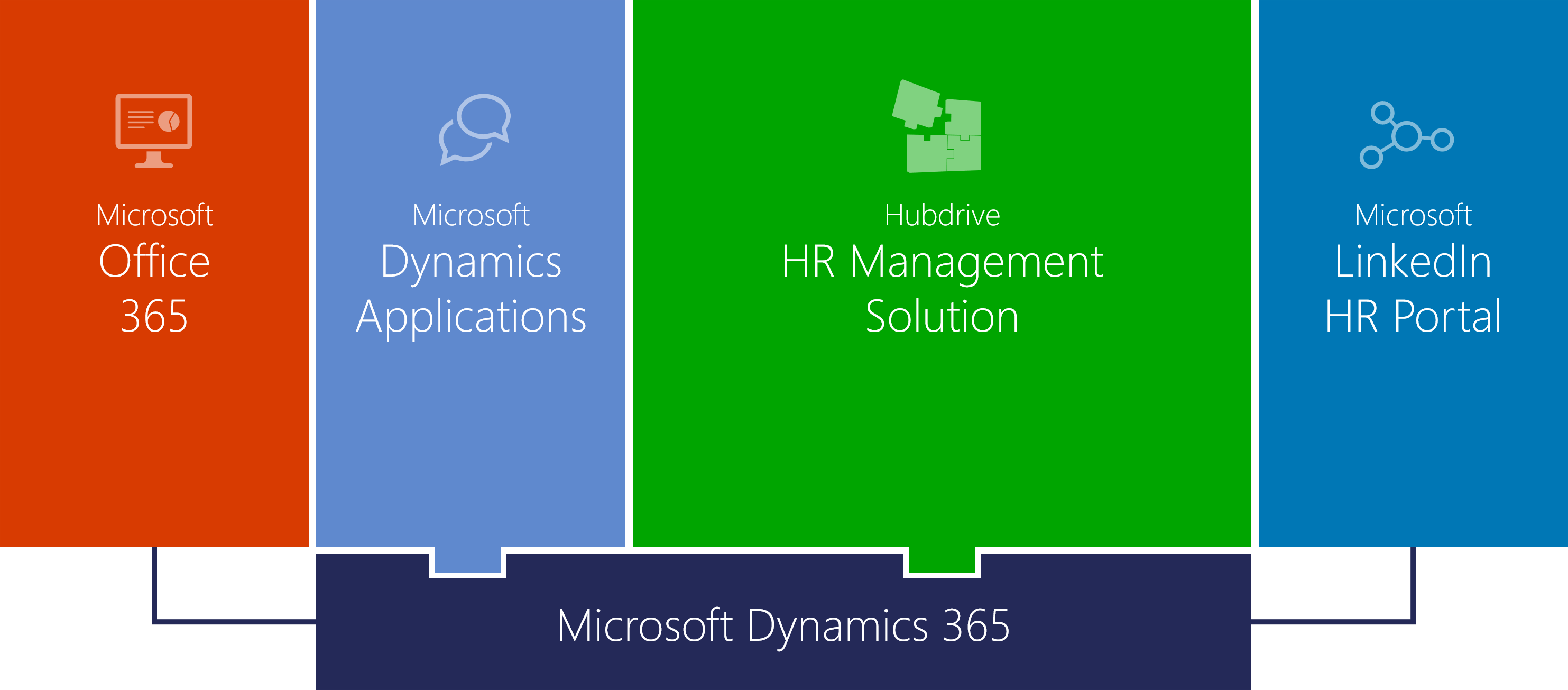 Purchase and Deployment
Customers can install HR for Dynamics locally in their company or use the software in the Microsoft cloud. Independent from the chosen deployment option they have the option to either buy the solution or subscribe for a monthly fee.
Demo
HR and Decision Makers
Customers can get a first impression of the solution by using the Test Drive. It offers an overview of all features and best practice processes. Within 5 minutes, they will receive access to a private, preconfigured virtual test environment. Discover now
IT Experts
IT experts can import the Trial solution in one of your their own Dynamics 365 environments. IT know how is required. Download now
Established & high Degree of Maturity
HR Management for Microsoft Dynamics 365 is the established and mature Human Resource business solution from Hubdrive. More than 1000 customers in over 36 countries trust us. The HR solution has been continuously developed for more than 15 years and enriched with the experiences and suggestions of the users.
Regular updates four times a year ensure that all customers can immediately take advantage of the latest technical innovations.